Celebrating International Women's Day: An exclusive interview with our very own International Business Women – Kirsten Pringle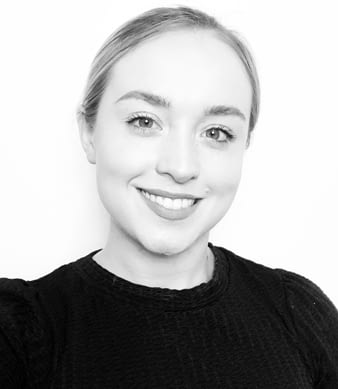 To celebrate International Women's Day, please read the exclusive interview with our very own International Business Women – Kirsten Pringle. Kirsten's been part of Surfaceskins team for just 6 months but has already emerged as the star team member and future director.
What does a typical day in your job role look like? 
Honestly, no two days are the same working at Surfaceskins! Some days I can be speaking with huge multinational companies with offices all over the world, and others I can be discussing hand hygiene solutions for small, local businesses. The variety of the role means that I have to adapt to whatever I'm faced with that day, and I think that's fantastic.
Have you always wanted to work in the hand hygiene industry or did you start out in another sector?
I started out freelance writing alongside a sales role, eventually moving on to the hand hygiene industry not long after leaving Northumbria University. I gravitated towards Sales and Marketing as it has always been something that I've seen myself doing. However, I had always assumed that to work in the hand hygiene industry, I would need to have a scientific background – but I'm fitting in great and learning new things as I go along too!
What's the best part about your job?
The best part about my job is that I am working to promote products that are really making a positive impact on society. The current pandemic has highlighted that there is a real problem with touchpoint hand hygiene on a global scale, and Surfaceskins strive to change attitudes towards this. I also love to hear back from customers and hear how our products have benefitted their company
What advice would you give young women who are wanting to pursue a career in 2021?
Firstly, there's no denying that times are definitely tough right now, so try not to get set back by a flurry of 'Unfortunately ____ has moved on to the next stage in this application process' emails. Secondly, experience, experience, experience! Work experience placements are the golden ticket to standing out in a job interview with multiple applicants. In most cases, I've even been told that experience is more sought after than a degree. Success definitely comes from a mix of what you know AND who you know, so getting yourself out there and making connections is the best advice I could give a young woman who's just starting out.

Which female inspires you the most and why? 
Definitely my Mum – cliche I know! However, there's no doubt that my Mum has been the biggest inspiration to me due to her career-focussed drive and determination. She is a self-made global director, who has always pushed me to go for any and every opportunity that comes my way. Having this influence around me throughout my life has been the biggest inspiration of all.