NEW
Surfaceskins High Grade Antibacterial Hand Gel

Range

PROFESSIONAL+

Surfaceskins Antibacterial Hand Gel kills 99.9% of bacteria in seconds. Our premium gel contains the WHO recommended 70% Alcohol content.

Supplied with "MINI HYGIENE STATION" Return to location stickers

Manufactured in the UK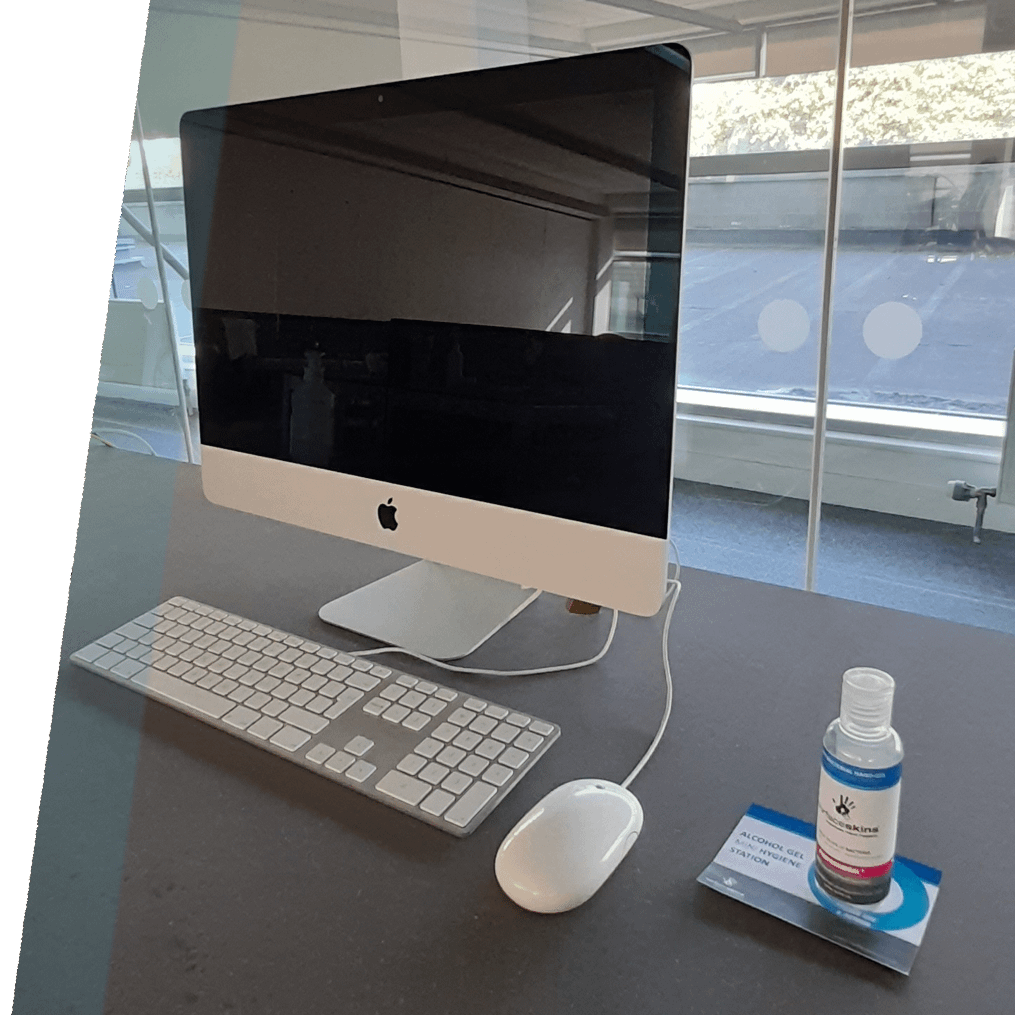 Premium Quality Alcohol Gel Range; Professional+
Our premium quality quick drying antibacterial hand gel is manufactured here in the UK and is available in 100ml and 500ml bottles.
Our bottles are supplied with "MINI HYGIENE STATION" Return to location stickers to ensure users return bottles to their desired location ready for the next user.
Kills viruses* and 99.9% of harmful bacteria
High quality quick drying formula
Dermatologically tested and approved
Contains 70% alcohol v/v
Made in the UK
EN1276:2019, EN1500:2013 and EN14476:2013+A2:2019.
* Active against enveloped viruses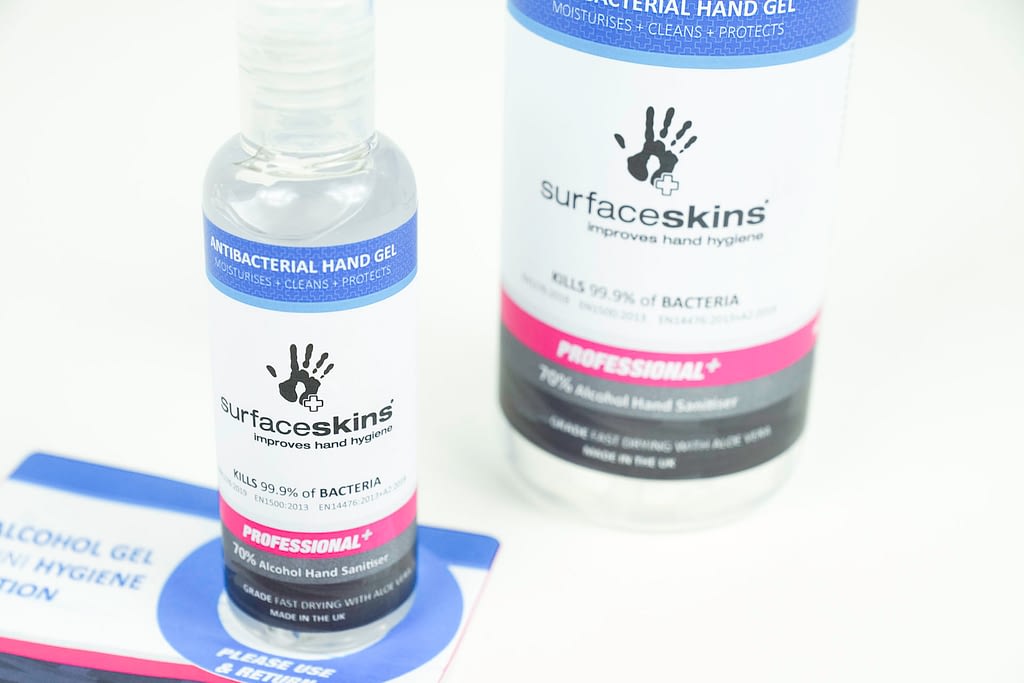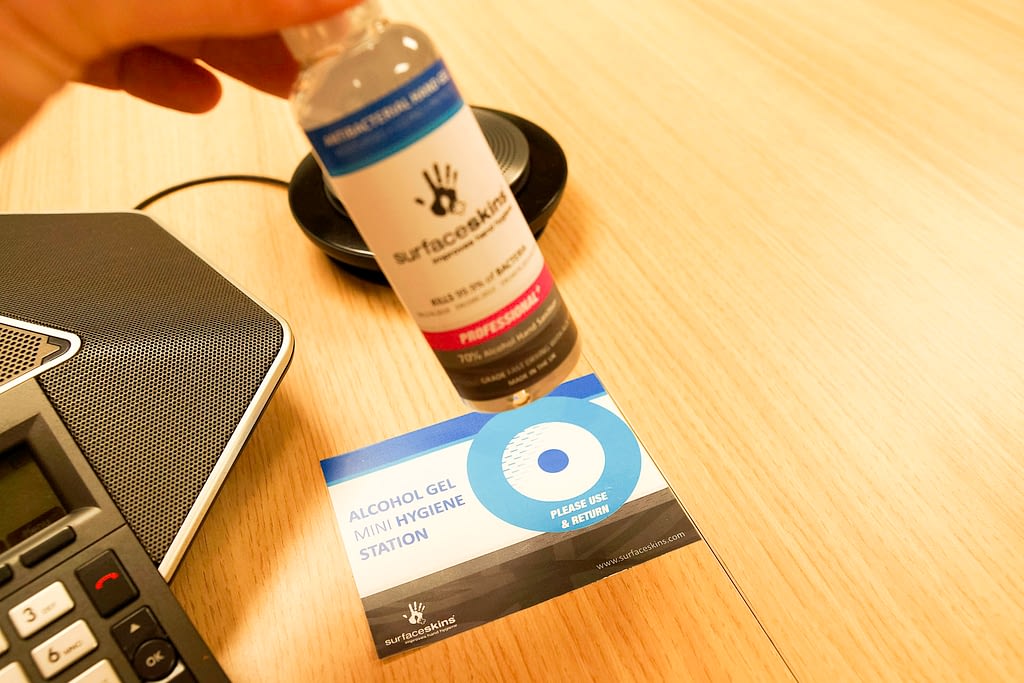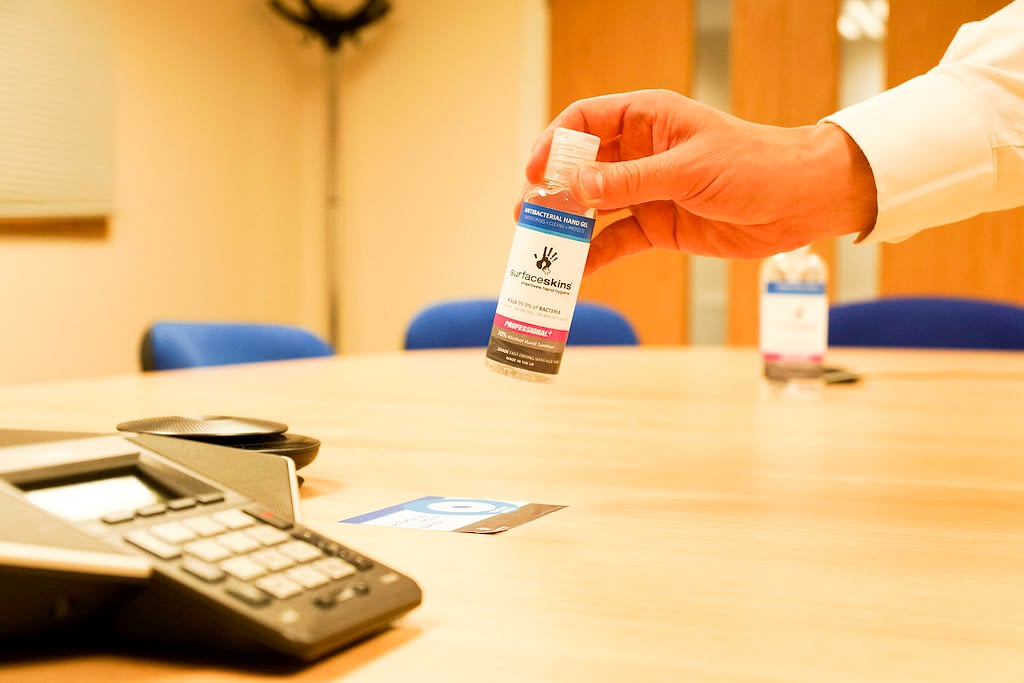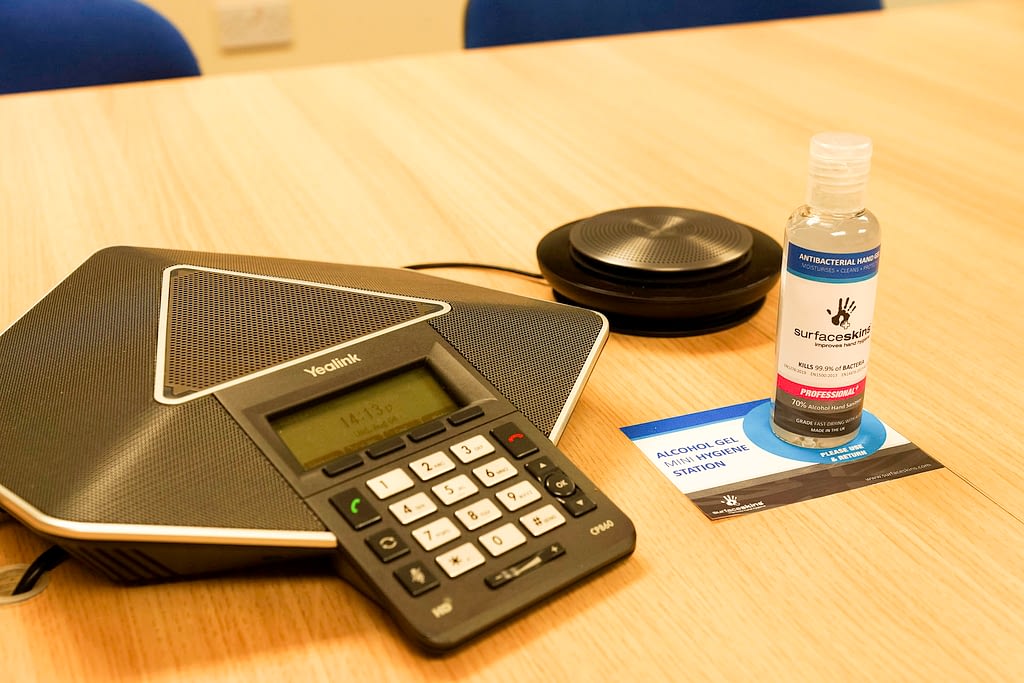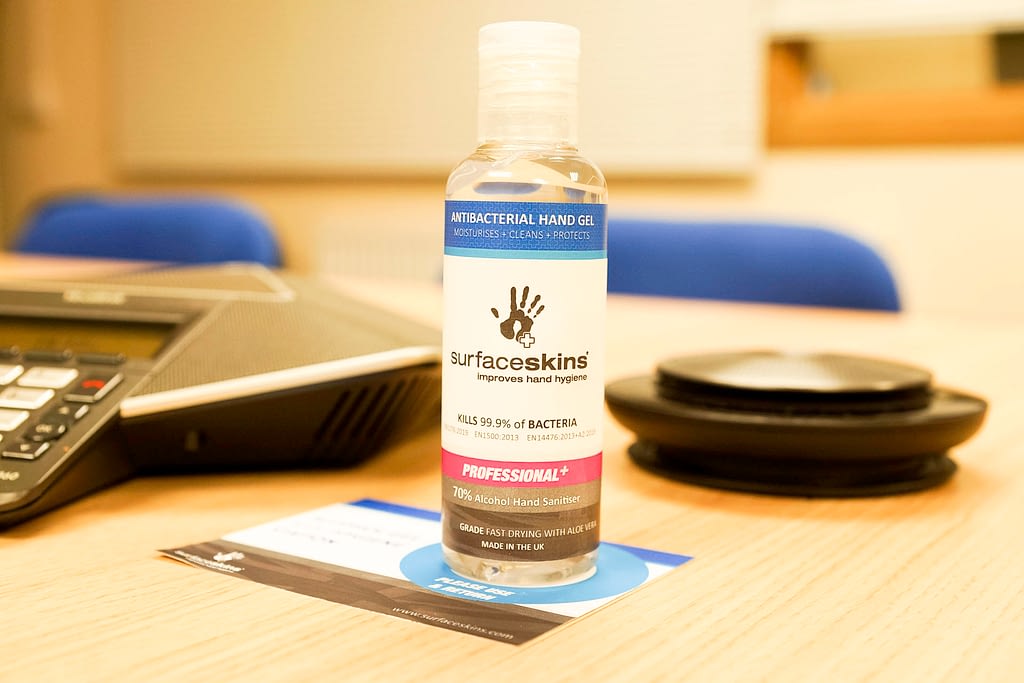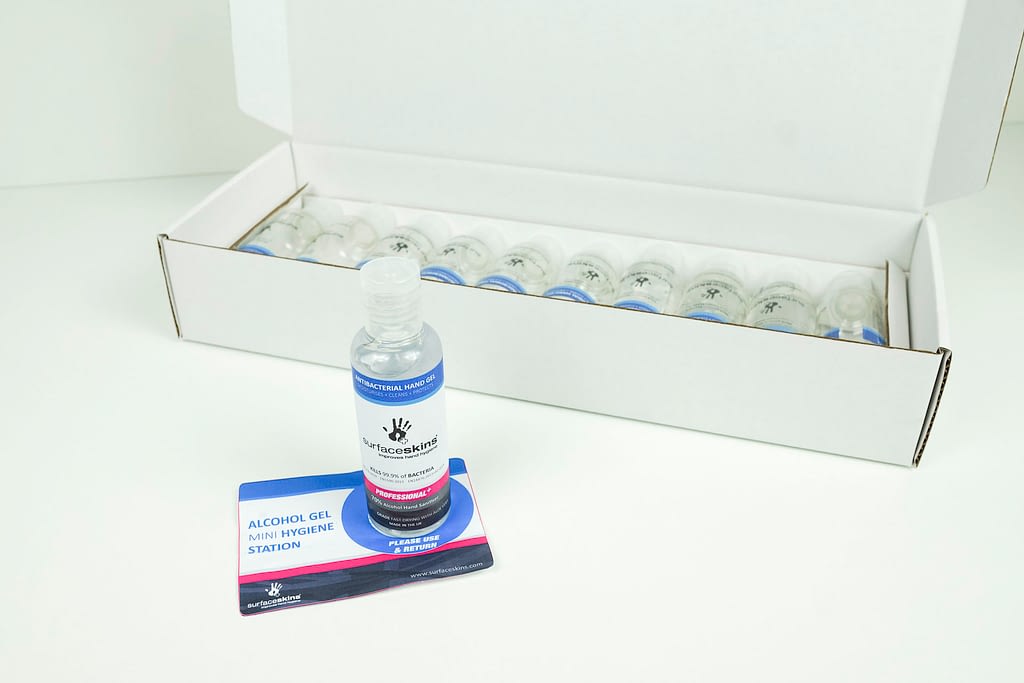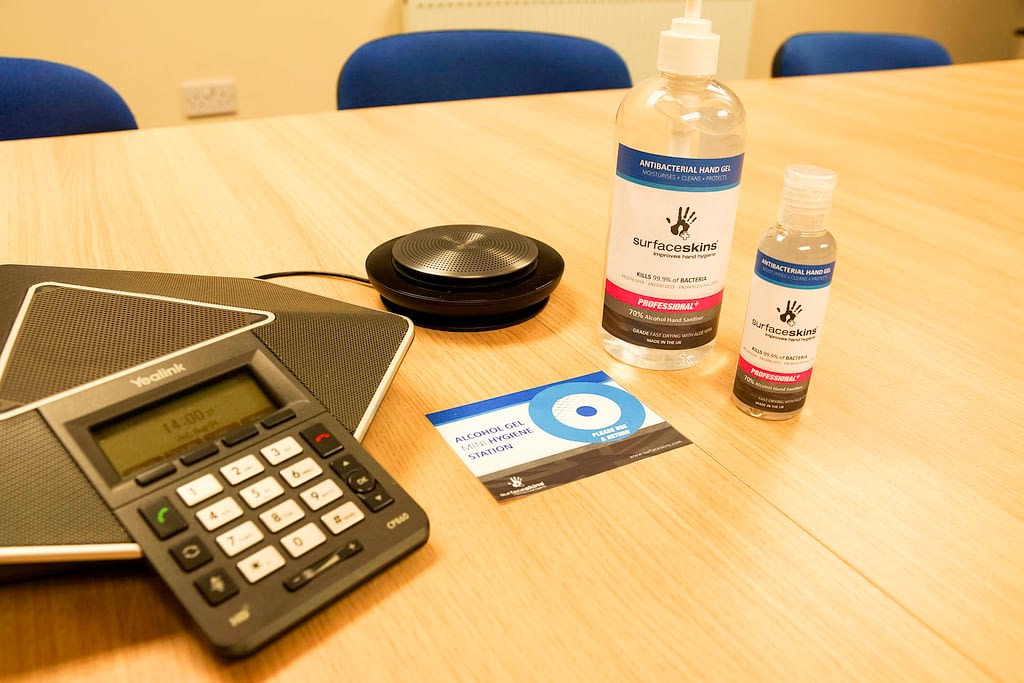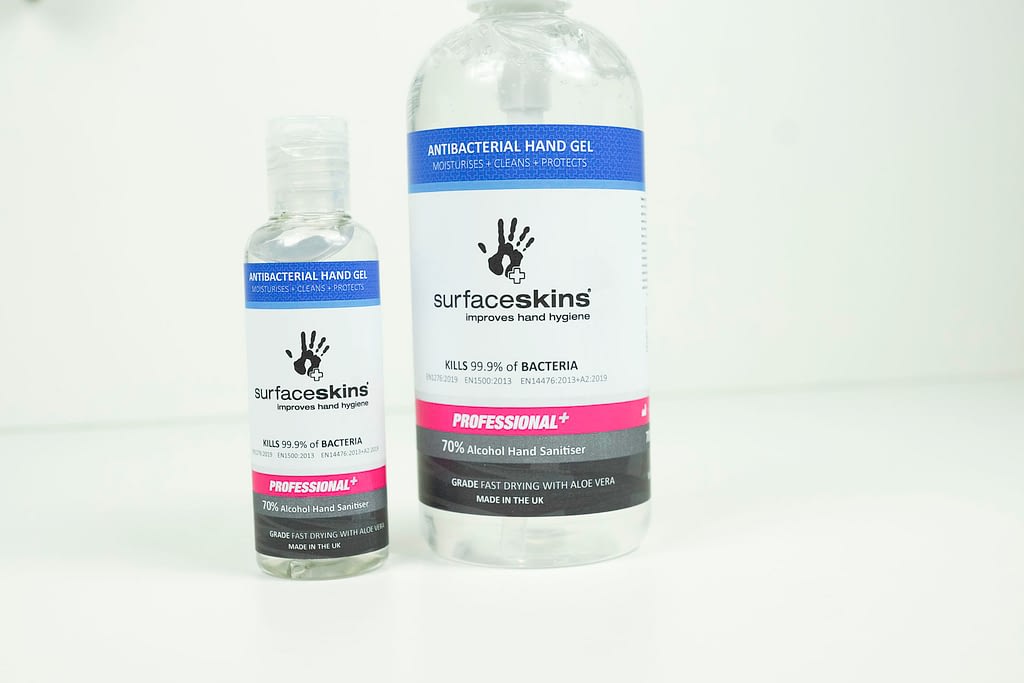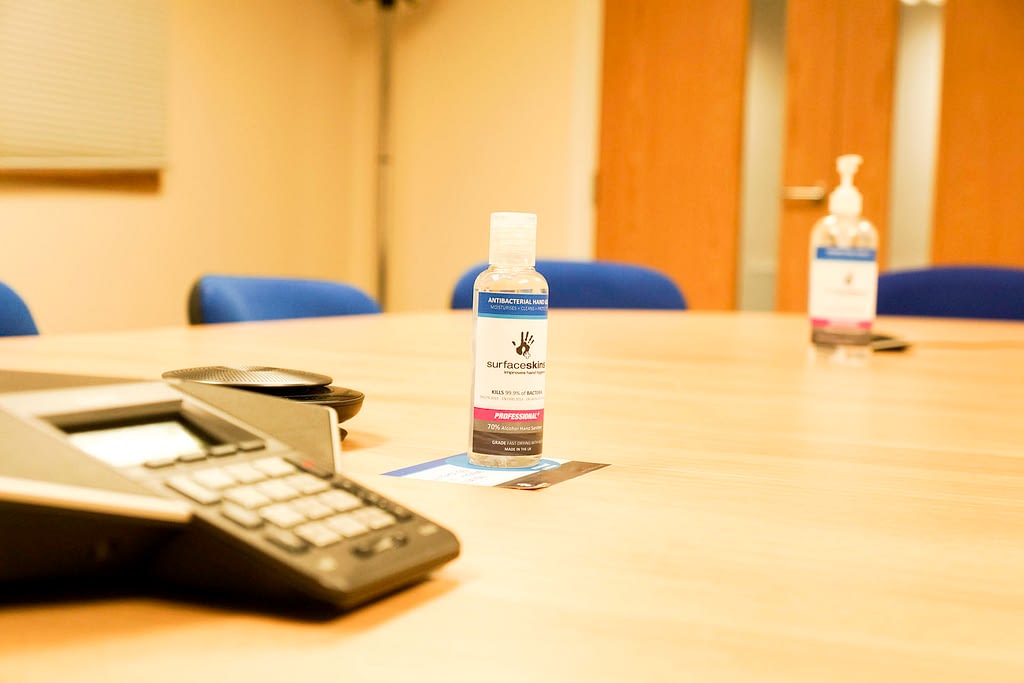 ** Bottle label for illustration purposed only,